Virtual Bodysex Workshop
Experience a Bodysex workshop in your own home
Next workshop starts
Wednesday, September 6th at 7:30 pm EST
All spots for this date have been taken.
If you wish, sign up below to be notified of the next workshop.
 A Virtual Bodysex Workshop via Zoom guides you through all of the rituals shared during an in-person workshop and invites first-person sharing of your experiences. You will explore the rituals privately on your own with the support of videos to guide you.
Nudity is not required!
Read below for more information.
You are enough
No jade eggs, vaginal rejuvenation, or full moon ceremonies
Just the right education, stimulation, and support
so you become the expert of your own body… and your own pleasure
In 5 weekly workshop sessions, you'll learn what nobody ever taught you
about your pleasure, your parts, and yourself so you can . . .
own your orgasm
increase your pleasure capacity 
and appreciate your body more
Our work together includes:
Self-pleasure techniques  to help you practice your way to your first, multiple, or more powerful orgasms
Discussion with a group of supportive women and sharing our struggles and experiences to help all of us release our shame
Information with visual aids about the vulva and pleasure anatomy, normalizing the differences in how your genitalia looks, feels, and works while appreciating its beauty
A safe and supportive circle of sisterhood where we discover that we are not alone in our struggles with sexual satisfaction and self-love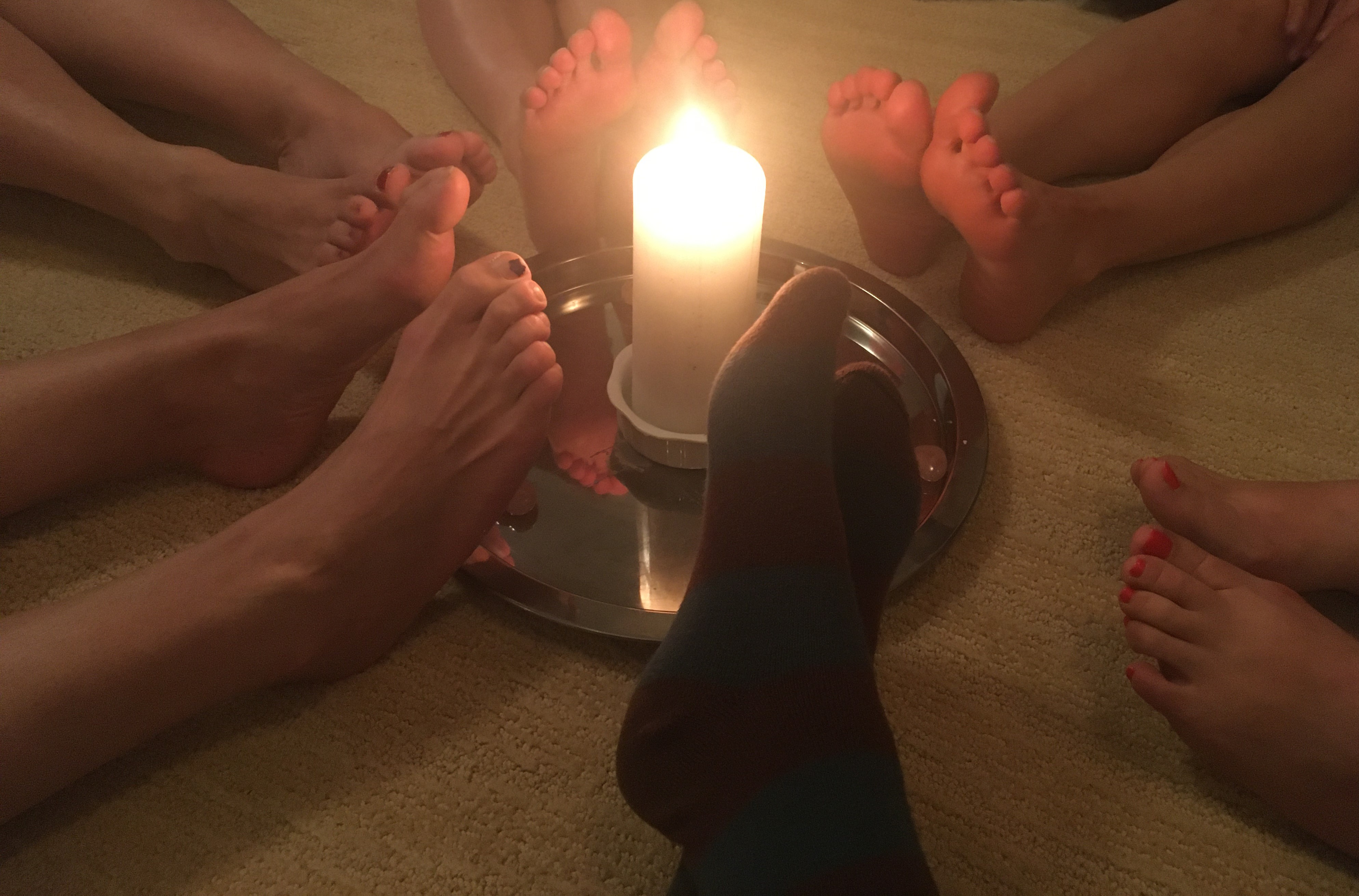 "The culture conditions us to hate our bodies,
and touching ourselves is a no-no.
Pleasure isn't a priority or even an expectation.
A few hours in the Bodysex circle and all of that changes."
-Dr. Betty Dodson® , creator of Bodysex® 
Register now for the next Virtual Bodysex® Workshop with Laura!

Every Wednesday starting September 6th, 2023
and meeting weekly on Wednesdays with the last session on October 4th
7:30 p.m. Eastern Standard Time
Workshop is full

Tuition: $400
$200 deposit reserves your place
Specifically this Workshop includes:
Five weekly Zoom sessions

(75-90 minutes each)

Small group of 4-6 women

Video and audio guidance as you practice between group sessions in the comfort and privacy of your own home. 

Two individual coaching sessions for additional support or questions

Monthly Erotic Recess sessions via Zoom

upon workshop completion

Lifetime access to workshop resources on my website Pleasure.Education
Your nudity is not required
Explicit pictures and video and pictures will be shared as an educational tool
We have group sessions to share information and our first-person experiences as we explore our beliefs, our desires, and our vulvas. You'll have complete privacy as you practice self-pleasuring techniques with video and audio guidance in the comfort of your own home. 
Need more help? That's where the two private sessions come in with individual coaching tailored specifically to you.
You decide how we will use our sessions together. We can talk about whatever is important to you.  I can coach you through Genital Show and Tell, help you practice the Rock and Roll technique at your comfort level and with your consent.
Tuition: $400

$200 reserves your spot. Full payment due before the start of the workshop
Questions? Email Laura at BodysexCLE@gmail.com 
Session Three: Breath, Pleasurable Touch, Penetration, and Vulva Massage
75-90 minutes
We'll consider the importance of breath and sound, learn about different kinds of touch, and mindful penetration, then discover the practice of vulva massage
Self-explore after session: vulva massage, pleasurable self-touch and penetration so you can find out what feels best for you
Session One:  Introductions and Setting the Stage for Pleasure
75-90 minutes
Share your truth so you can release your anxiety and shame. The workshop kicks off with the opening questions:
How do you feel about your body? How do you feel about your orgasm? We'll also talk about what you will need for future self-exploration activities.
Self-explore after session: what are your fantasies and turn-ons? Keeping your imagination engaged during self-pleasuring enhances your experience.
Session Four: Masturbation Techniques and Self-Pleasure
75-90 minutes
We'll cover the different types of orgasm then view a video of different masturbation techniques, including the Yoga Style, Pillow Fuck, and Betty's Rock and Roll Orgasm
Self-explore after session, try out some new masturbation techniques so you can discover what you like best
Schedule an individual session with me for more support and guidance
Session Two:  Vulva Diversity, Pleasure Anatomy, and Genital Show and Tell
90 minutes

We'll take a look at different vulva styles, review pleasure anatomy, and talk about the Genital Show and Tell ritual.
Self-explore after session: Look at your vulva in a mirror and describe what you see  so that you can connect to your genitals and gain a visual image
Schedule an individual session with me for more support and guidance.
Session Five: Final Share, Questions, and Erotic Recess
60-75 minutes
We'll share our experiences and ask questions, then cover the Erotic Recess ritual.  After you've completed the workshop, you'll be invited to attend Laura's online Erotic Recess with other Bodysex women and leaders so that you can experience the erotic energy from group masturbation and heal masturbation shame
"Vulva Sketches" art by Betty Dodson
Questions? Contact me!
I'm happy to answer your questions via email or set up a complimentary 30-minute Zoom for us to talk more.